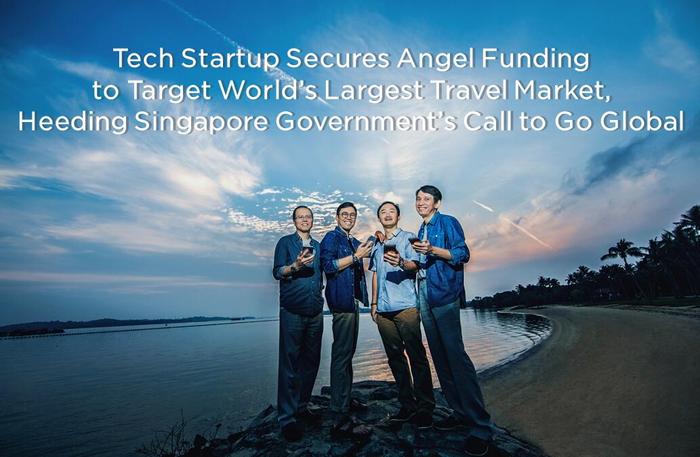 Based In Shanghai And Singapore, WEGOGO Aims To Address

A Rising Need In China, Resulting From
Unrelenting Growth Of Outbound Travel With The
Exponential Rise In Online Consumption And Spending.
Singapore, 29 April 2016 - WEGOGO, or 我走走, a social discovery AI travel platform for the Chinese market, has been given a boost with angel funding of S$500,000 to allow it to tap the world's fastest growing travel market.

A group of private investors led by Farsight Capital's Managing Director Wong Toon King (TK) is backing the venture. The Internet pioneer, serial entrepreneur and Massachusetts Institute of Technology (MIT) graduate's investment is an endorsement of WEGOGO's potential, having been a trailblazer in the online scene himself.

Singapore's Got Talent

WEGOGOis led by Co-founder and CEO Mak Chee Wah (Mak), who himself served as the founder of several Internet companies from 1996 to 2002. During that time, he successfully raised over $100 million in funding from reputable sources like Goldman Sachs, Morgan Stanley, Government of Singapore Investment Corporation and Pacific Century CyberWorks.

"The numbers in China speak for themselves" shared Mak. "In 2015, online shopping alone grew 42% in 2015 to hit US$672 billion. Think about it, this is more than the economies of Singapore and Malaysia put together!"

"And last year, Chinese made over 117 million outbound trips. If all of them were to stand on top of each other, they would circle the earth's equator 5 times! And it's still early days as the market is projected to double in the next few years", he added.

WEGOGO's other Co-founder Richard Tan will serve as Chief Operating Officer, having previously headed up international technology companies in ASEAN, South Asia and Taiwan. His initial focus will be on Business and Product Development.

"We're looking at a huge market with enormous potential" he said.

"The number of smartphone users accessing the Internet is over 570 million – that's like everyone in Singapore having 10 smartphones each, including the babies!"

TK, who owns various businesses across Asia including China, said, "I decided to back this venture because they have put together a team of seasoned professionals to address a huge market of outbound travellers from China."

"More importantly, they intend to put Singapore on the map and build a global brand for travel."
---
ABOUT WEGOGO
WEGOGO is a social discovery AI travel platform for sophisticated Chinese travellers to connect directly with local hosts who offer aspirational and transformational travel – immersive, perspective-changing experiences that brings one closer towards self-actualization.
Local hosts usually run small travel businesses and often have limited access to technology or sales channels. With just the use of mobile phones, WEGOGO lets them level the playing field to be found by others, and facilitate journeys of self-discovery by the travelers.
For the time-poor urbanite, who's "been there, done that",WEGOGO offers a stress-free platform to share and discover new and truly unique experiences.
Compatible with both IOS and Android,WEGOGOwill be launched to the Singapore travel business community in May 2016.


China to the World
In 2012, China dislodged world travel champion Germany to become the world's largest tourism source market with 83 million trips made by its citizens.
Two years later, it surpassed 100 million, 6 years earlier than a 1995 prediction by the United Nations World Tourism Organization (UNWTO) that had set the target to be by 2020.
UNWTO has since revised the 2020 target to 200 million – doubling the original prediction. With outbound travel growing at an average of 17% in the past 5 years, it will take a compounded annual growth rate of only 9% over the next five years to hit this target.
Rise of Online Consumerism
Online spending was US$472 billion in 2014, expanding 42% to US$672 billion in 2015. By 2018, it will more than double to US$1.57 trillion as demographic shifts will see both the post 80s and post 90s generations dominating the market.
"Singles Day" on 11 November 2015 saw US$13 billion worth of shopping transacted, beating the previous year's record of US$9.2 billion. In comparison, Black Friday in the United States generated sales of US$6.56 billion online.
Connectivity
More than 700 million Chinese have online access, and there are over 1 billion cellphone users. Smartphones account for 570 million users who actively access the Internet. It is no wonder that WeChat, the social messaging app boasts over 1.1 billion accounts and 639 active users in China alone.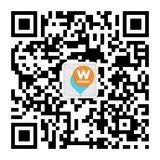 Find us at http://www.wegogo.com

Denise Quek Cheng Ee Shan
BrandStory Inc BrandStory Inc
+65 8188 2017 (mobile) +65 8186 7267 (mobile)
Denise.quek@brandstory.asia Eeshan.cheng@brandstory.asia

BRANDSTORY Asia is a Marketing and Travel Representation consultancy with offices in Shanghai, Beijing,Chengdu,
Guangzhou, Singapore, Hong Kong and Taiwan to serve as gateways into the fast growing of Asia markets.

Copyright (C) 2016