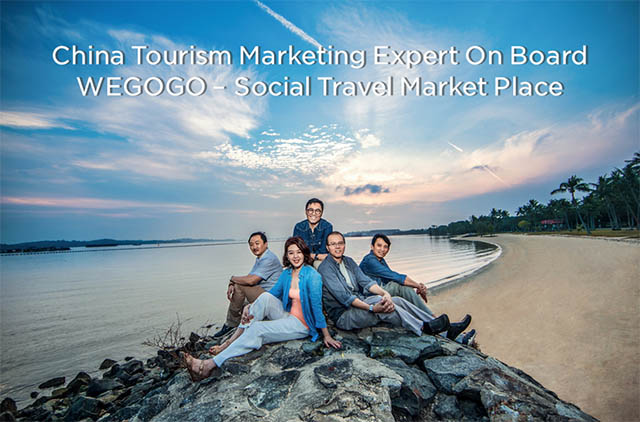 WEGOGO To Tap Experience Of Award-Winning Marketer With Over A Decade Of Promoting Destinations To Chinese Travellers
Singapore, 6 May 2016 - WEGOGO today announced the appointment of Ms Reene Ho-Phang as Strategic Advisor to the tech start-up targeting the burgeoning outbound Chinese travel market. She brings two decades of multi-channel marketing, communications and partnership experience in travel and tourism.

Ms Ho-Phang is the Managing Director of BrandStory Inc, a travel marketing and representation firm with offices in Shanghai, Beijing, Guangzhou, Chengdu, as well as Hong Kong, Taipei and Singapore.

BrandStory has under its belt, tourism boards from Australian, Middle Eastern, European and USA destinations who have appointed the firm to run and manage all aspects of tourism marketing campaigns targeted at millions of travellers from the world's largest outbound source market China.

Destination marketing organizations that currently engage the multi-award winning firm include the Hawaii Tourism Authority, Las Vegas Convention and Visitors Authority, Capital Region USA, Destination DC, Visit San Francisco, NYC & Company, Virginia Tourism Corporation, Grand Duchy of Luxembourg, and Qatar Tourism Authority. In Taiwan, Hong Kong and Singapore,BrandStory represents Brand USA, an Obama Administration initiative and the national tourism organization charged with promoting America as a premier travel destination.

An agency of charismatic storytellers, BrandStory employs a strategic mix of travel industry and airline engagement, digital content marketing, social influencer activation, media advocacy as well as partnership marketing to spark the desire for and drive actual travel by Chinese consumers.

BrandStory under Ms Ho-Phang's leadership has successfully helped destinations increase Chinese visitation, sometimes dramatically. The Emirate of Abu Dhabi experienced more than 200% increase in arrivals while the Capital Region of USA saw over 43% rise in a year to make China the number one source of international visitation to the "birthplace of America."

Said Reene, "Having seen how rapidly the market has evolved and given its huge geographical size, I am fortunate to be part of this booming industry. When Mak and Richard shared the vision of WEGOGO and how their innovative use of technology will change the way Chinese travel the world, I knew I had to be part of this exciting journey" she added.

COO and Co-founder Richard Tan shared, "We are thrilled to be working with Reene to tap on her wealth of knowledge of the Chinese tourism industry."

"It's like discovering a gem – an expert at promoting international tourism to Chinese, a perfect match for us. This is what WEGOGO promises to offer the Chinese traveller, sharing the stories of memorable experiences by inspirational travel hosts from all over the world," added Richard, who is also known internally as Chief Travel Pirate.

Added Co-founder and CEO Mak Chee Wah, "WEGOGO is addressing the needs of a new breed of transformational travellers. Having Reene on board will accelerate our plans."
---
ABOUT WEGOGO
WEGOGO is a social discovery AI travel platform for sophisticated Chinese travellers to connect directly with local hosts who offer aspirational and transformational travel – immersive, perspective-changing experiences that brings one closer towards self-actualization.
Local hosts usually run small travel businesses and often have limited access to technology or sales channels. With just the use of mobile phones, WEGOGO lets them level the playing field to be found by others, and facilitate journeys of self-discovery by the travelers.
For the time-poor urbanite, who's "been there, done that",WEGOGO offers a stress-free platform to share and discover new and truly unique experiences.
Compatible with both IOS and Android,WEGOGOwill be launched to the Singapore travel business community in May 2016.


China to the World
In 2012, China dislodged world travel champion Germany to become the world's largest tourism source market with 83 million trips made by its citizens.
Two years later, it surpassed 100 million, 6 years earlier than a 1995 prediction by the United Nations World Tourism Organization (UNWTO) that had set the target to be by 2020.
UNWTO has since revised the 2020 target to 200 million – doubling the original prediction. With outbound travel growing at an average of 17% in the past 5 years, it will take a compounded annual growth rate of only 9% over the next five years to hit this target.
Rise of Online Consumerism
Online spending was US$472 billion in 2014, expanding 42% to US$672 billion in 2015. By 2018, it will more than double to US$1.57 trillion as demographic shifts will see both the post 80s and post 90s generations dominating the market.
"Singles Day" on 11 November 2015 saw US$13 billion worth of shopping transacted, beating the previous year's record of US$9.2 billion. In comparison, Black Friday in the United States generated sales of US$6.56 billion online.
Connectivity
More than 700 million Chinese have online access, and there are over 1 billion cellphone users. Smartphones account for 570 million users who actively access the Internet. It is no wonder that WeChat, the social messaging app boasts over 1.1 billion accounts and 639 active users in China alone.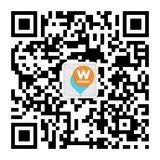 Find us at http://www.wegogo.com

Denise Quek Cheng Ee Shan
BrandStory Inc BrandStory Inc
+65 8188 2017 (mobile) +65 8186 7267 (mobile)
Denise.quek@brandstory.asia Eeshan.cheng@brandstory.asia

BRANDSTORY Asia is a Marketing and Travel Representation consultancy with offices in Shanghai, Beijing,Chengdu,
Guangzhou, Singapore, Hong Kong and Taiwan to serve as gateways into the fast growing of Asia markets.

Copyright (C) 2016