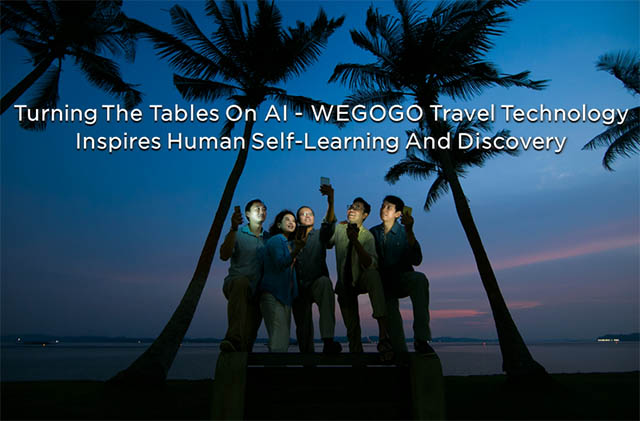 Social Travel Marketplace, WEGOGO,
Unveils Its WeChat Platform, Integrating Contextual Cues To Empower And Transform World's Largest Travel Market
Singapore, 9 May 2016 - WEGOGO (我走走) today unveiled its plans to change the way Chinese see the world by tapping on the most widely used social networking tool in the world's fastest growing outbound travel market.

Launched on WeChat, which boasts over 633 million users and is still growing, WEGOGO will facilitate users in finding like-minded travel companions or seeking advice from others who have enjoyed a similar travel experience.

"We decided to start by offering a WeChat-based platform because it's a tool that practically every Chinese smartphone user already is familiar with," said Mak Chee Wah (Mak), Co-Founder and CEO of WEGOGO. "This will quicken the adoption of our platform tremendously" he went on.


From Tourists to Travellers – Bragging Rights and Beyond, Way Beyond

High social media participation has led to a sharing economy with information of destinations readily available online, and this has resulted in more sophisticated and matured Chinese travellers – Free Independent Travellers.

Said Mak, "Already we have seen a shift in Chinese traveller profiles from sightseeing and only visiting iconic attractions, to engaging in experience-seeking journeys across the world to learn different cultures and to immerse themselves locally. This new era of experiential tourism is ready to be served by WEGOGO."

The technological platform is designed to serve information that is customer-centric, and not just based on profiles and preferences. Contextual cues will be built in to enable WEGOGO's system to learn even more about users based on what they search, where they have been, and what they truly look for when considering their next trip out of China.

"Chinese travellers are beginning to engage in specific experiences that are not destination dependent" shared Reene Ho-Phang, Strategic Advisor to WEGOGO. "We are seeing more and more of them participating in marathons overseas because that's what they want to do, and it doesn't have to be famous races like the Boston Marathon, or held in a city that they want to visit" she added.

Bridging and Empowering Travellers And Travel Hosts Socially

WEGOGO will also allow Chinese consumers to link directly with Travel Hosts or travel service providers offering the exact activity and experience they are looking for. To start off, over 3,000 providers are found on WEGOGO to make their offerings available to consumers.

"We are facing an information overload and planning trips can sometimes get overwhelming with too many choices" said Richard Tan, Co-Founder and Head of Business Development.

"We are not just a directory listing or travel concierge like what is commonly found today. With contextual cues built in, our technology and system learns what consumers want, and matches them with relevant Travel Hosts to narrow the choices they have to make" he elaborated.

Added Richard, "more importantly, WEGOGO learns what is important to the travellers, and will deliver safety advice and even eco-friendly suggestions shared by the Travel Hosts which the user wants to know."

For businesses, specifically providers of travel activities and experiences, the platform will allow them, as Travel Hosts, to focus on doing what they do best – their business.

WEGOGO will enable them have their own WeChat micro-site (微网), unique online identity, QR Code, and direct access to like-minded potential customers – without the need for hefty IT or marketing investment.

"Once matched, Travellers and Travel Hosts connect socially and transactions are done" Richard went on to share.

Inspiring and Transforming Travel

WEGOGO's deep understanding over time of its users – both consumers and providers – will inspire a new way of 'Transformational Travel' – for self-learning and self-discovery.

"The industry itself is undergoing evolution, and Chinese travellers themselves are evolving as they cope with rapid economic and lifestyle changes," said Mak.

"This is a growing segment that is currently underserved. WEGOGO is not out to sell travel, but to motivate journeys that are fulfilling and transformational."

China's Long March to World Tourism

Since opening the doors for outbound travel less than 30 years ago, China is now the largest source market and has the highest spending tourists. Despite 120 million border crossings in 2015, less than 10% of the people have passports, and the number of outbound travellers is expected to hit 200 million by 2020. Inevitably, the entire sector is developing as rapidly as its economy boomed, and the market will take a shorter time to reach the same maturity levels as Europe and North America.
---
ABOUT WEGOGO
WEGOGO is a social discovery AI travel platform for sophisticated Chinese travellers to connect directly with local hosts who offer aspirational and transformational travel – immersive, perspective-changing experiences that brings one closer towards self-actualization.
Local hosts usually run small travel businesses and often have limited access to technology or sales channels. With just the use of mobile phones, WEGOGO lets them level the playing field to be found by others, and facilitate journeys of self-discovery by the travelers.
For the time-poor urbanite, who's "been there, done that",WEGOGO offers a stress-free platform to share and discover new and truly unique experiences.
Compatible with both IOS and Android,WEGOGOwill be launched to the Singapore travel business community in May 2016.


China to the World
In 2012, China dislodged world travel champion Germany to become the world's largest tourism source market with 83 million trips made by its citizens.
Two years later, it surpassed 100 million, 6 years earlier than a 1995 prediction by the United Nations World Tourism Organization (UNWTO) that had set the target to be by 2020.
UNWTO has since revised the 2020 target to 200 million – doubling the original prediction. With outbound travel growing at an average of 17% in the past 5 years, it will take a compounded annual growth rate of only 9% over the next five years to hit this target.
Rise of Online Consumerism
Online spending was US$472 billion in 2014, expanding 42% to US$672 billion in 2015. By 2018, it will more than double to US$1.57 trillion as demographic shifts will see both the post 80s and post 90s generations dominating the market.
"Singles Day" on 11 November 2015 saw US$13 billion worth of shopping transacted, beating the previous year's record of US$9.2 billion. In comparison, Black Friday in the United States generated sales of US$6.56 billion online.
Connectivity
More than 700 million Chinese have online access, and there are over 1 billion cellphone users. Smartphones account for 570 million users who actively access the Internet. It is no wonder that WeChat, the social messaging app boasts over 1.1 billion accounts and 639 active users in China alone.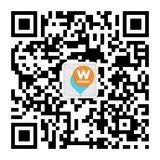 Find us at http://www.wegogo.com

Denise Quek Cheng Ee Shan
BrandStory Inc BrandStory Inc
+65 8188 2017 (mobile) +65 8186 7267 (mobile)
Denise.quek@brandstory.asia Eeshan.cheng@brandstory.asia

BRANDSTORY Asia is a Marketing and Travel Representation consultancy with offices in Shanghai, Beijing,Chengdu,
Guangzhou, Singapore, Hong Kong and Taiwan to serve as gateways into the fast growing of Asia markets.

Copyright (C) 2016