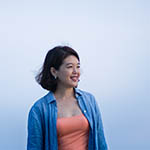 Reene Ho-Phang, Strategic Advisor and Co-founder
Reene Ho-Phang is the Strategic Advisor and Co-founder for WEGOGO. She brings to the table two decades of experience in multi-channel marketing, communications and partnerships in the travel and tourism industry.
Ho-Phang is also the managing director of BrandStory Inc, a travel marketing and representation firm with offices in cities including Shanghai, Beijing, Hong Kong and Singapore. Its clients include tourism boards in Australian, Middle Eastern, European and US destinations, as well as marketing organisations such as NYC & Company, the Grand Duchy of Luxembourg, Tourism Authority and Brand USA.

Under Ho-Phang's leadership, BrandStory has successfully helped destinations increase their visibility in the Chinese market. The Emirate of Abu Dhabi, for instance, experienced more than 200 per cent increase in arrivals following a marketing campaign in China.